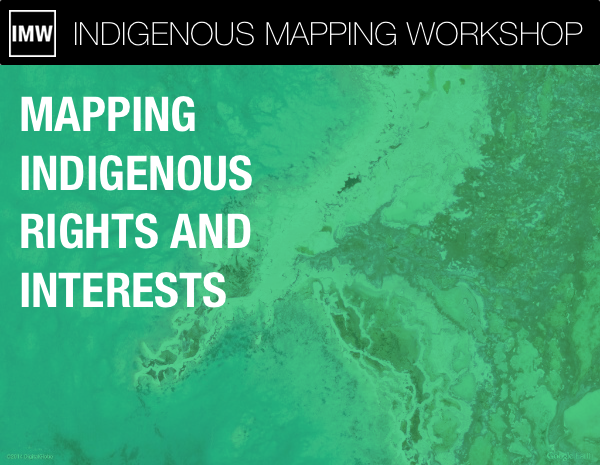 Maps can be a powerful visual representation of a community's land use, rights, and interests. They can give added leverage in consultations and negotiations with government and industry.
The Indigenous Mapping Workshop will welcome more than 150 community practitioners from across North America to Vancouver, BC on November 7-10, 2016, for the 3rd annual Indigenous Mapping Workshop.
Sessions will explore various Google, Esri Canada, and QGIS tools, which participants can use to collect, host, visualize, share, and publish community data. The technical training will be co-led by members of the Google Earth Outreach, Esri Canada, and Indigenous mapping experts.
To apply, please visit at info@indigenousmaps.com
For questions, please contact us at info@indigenousmaps.com
Thanks!
- IMW Team