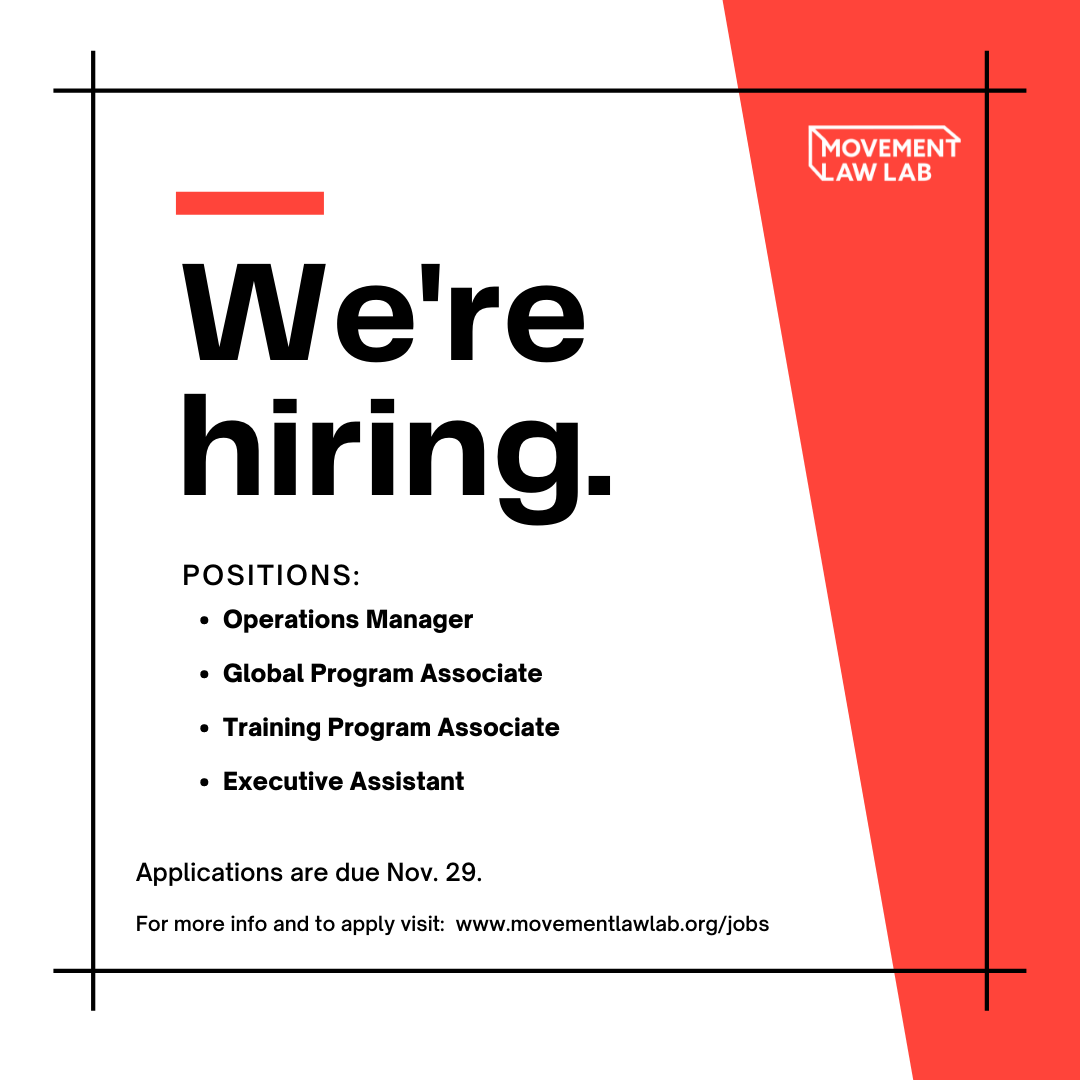 Come work with us! At the Lab, we pride ourselves on being an awesome place to work that balances love and rigor. While we are results driven and high-performing, we are also committed to having a humanistic workplace that is people-centered, respects difference, and is positive and affirming. You'll find we like to have fun here, too. We are looking to hire talented and passionate people to fill the following roles:

Operations Manager
Executive Assistant
Global Program Associate
Training Program Associate

Spread the word! Applications will be accepted on a rolling basis but preferences will be given to folks applying before Nov 29. And stay tuned, we have more positions coming!