Hello all,
The deadline to submit applications for scholarships to attend the Trust Women Conference has been extended to Wednesday, July 27.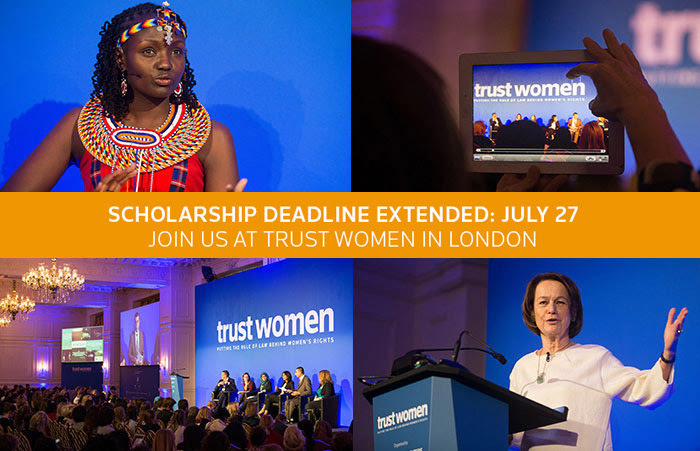 The conference is one of the world's premier events for women's rights and fighting slavery. It will take place in London from Nov 30 - Dec 01.
The scholarship program is open to people around the world working in women's rights, especially human trafficking, modern slavery, entrepreneurship, social justice, law, and education.
Click here to apply or find out more about this great opportunity.
Good luck!