Desça para a versão em português | Desplácese hacia abajo para español
Hello fellow Network members,
For nearly 10 years, Namati and the Legal Empowerment Network have brought together people who are fighting for social and environmental justice by knowing, using, and shaping the law. Now, in the face of unprecedented inequality, climate emergency, and threats to democracy, we are searching for audacious ideas to unleash our collective power and rise to the moment.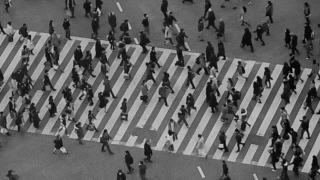 Unite For Justice is a global call for bold ideas and people to supercharge the global justice movement and protect democracy and the planet. The campaign is open to justice seekers everywhere in any language. In early 2022, a group of justice leaders will identify powerful and timely ideas our community is ready to take on. We will celebrate those ideas in a public event and explore how we as a movement will bring them to life. Out of the Unite For Justice campaign, Namati also hopes to find justice seekers to join our growing team and deepen the global movement for justice together.
As someone who is passionate about fighting for justice, we hope the campaign inspires you, and gives you the opportunity to share your ideas with people around the world. Please submit your idea by going to unite-for-justice.org (you can type up to 350 words, or record up to 110 seconds). The campaign will run until December 31, 2021.
In solidarity,
Sonia
P.S. Help us represent by sharing the campaign on social media

. Social toolkits in English, Spanish and Portuguese to assist! In the toolkits, you will find Facebook and Twitter cover photos, sample posts and tweets, and other graphics to share.
---
Olá, colegas da Rede!
Há 10 anos que a Namati e a Rede de Capacitação Jurídica têm aproximado pessoas que lutam pela justiça social e ambiental, e que conhecem, usam e moldam a Lei. Agora, perante desigualdade sem precedentes, uma emergência climática, e ameaças à democracia, procuramos ideias audazes que permitam despertar o nosso poder coletivo e enfrentar os desafios atuais.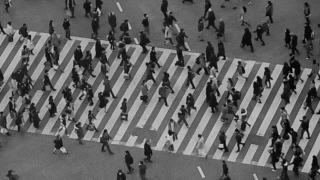 "Unidos Pela Justiça" é uma chamada global, que apela a ideias destemidas e pessoas que aprofundem o movimento global de justiça, e protejam a democracia e o planeta. A campanha está disponível para procuradores de justiça em qualquer lugar, e em qualquer idioma. No início de 2022, um grupo de líderes na área da Justiça vai selecionar ideias fortes e oportunas que a nossa comunidade esteja pronta para assumir. Vamos celebrar essas ideias num evento público e analisar a forma como nós, como movimento, conseguiremos dar-lhes vida. Fora da campanha "Unidos Pela Justiça", a Namati espera também convidar procuradores de justiça a juntarem-se à sua equipa em crescimento, e a aprofundarem o movimento global pela justiça em conjunto.
Como pessoas empenhadas na luta pela justiça, esperamos que a campanha vos inspire, e vos dê a oportunidade de partilhar as vossas ideias com pessoas de todo o mundo. Por favor, enviem as vossas ideias em unite-for-justice.org (podem escrever até 350 palavras, ou gravar até 110 segundos). A campanha decorrerá até 31 de dezembro de 2021.
Em solidariedade,
Sonia
P.S. — Ajudem-nos a marcar a nossa presença, ao partilhar a campanha nas redes sociais

. Há kits de ferramentas em inglês, espanhol, e português para vos ajudar! Nos kits, encontram-se imagens de capa para o Facebook e Twitter, exemplos de publicações e tweets, e outros grafismos para partilhar.
---
Estimados miembros de la Red,
Durante casi 10 años, Namati y la Red de Empoderamiento Jurídico han reunido a personas que luchan por la justicia social y ambiental, conociendo, usando y (trans)formando el derecho. Ahora, frente a una desigualdad sin precedentes, la emergencia climática, y amenazas a la democracia, estamos buscando ideas atrevidas para impulsar nuestro poder colectivo y estar a la altura del momento.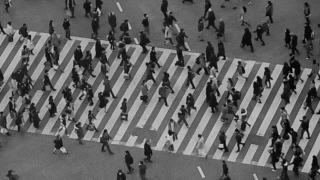 Unite For Justice es una campaña global que busca ideas y personas valientes para sobrealimentar el movimiento global por la justicia, y proteger nuestra democracia y nuestro planeta. La campaña está abierta a personas que buscan justicia alrededor del mundo, en cualquier idioma. A principios de 2022 un grupo de líderes en el campo de la justicia identificarán ideas poderosas y oportunas que nuestra comunidad está preparada para llevar adelante. Celebraremos estas ideas en un evento público y exploraremos cómo nosotros, como movimiento, podemos darles vida. Como resultado de la campaña Unite For Justice, Namati también espera encontrar personas que luchan por la justicia para unirse a nuestro creciente equipo y profundizar el movimiento por la justicia, juntos.
Como persona apasionada por la justicia, esperamos que esta campaña te inspire y te dé la oportunidad de compartir tus ideas con personas alrededor del mundo. Por favor, comparte tu idea en unite-for-justice.org (puedes escribir hasta 350 palabras, o grabar hasta 110 segundos). La campaña estará abierta hasta el 31 de diciembre de 2021.
Un saludo,
Sonia
P.S. Ayúdanos a representar compartiendo sobre la campaña en redes sociales

. ¡Compartimos toolkits de redes sociales en inglés, español y portugués para ayudar! En los toolkits encontrarás fotografías para Facebook y Twitter, ejemplos de posts y tweets, y otros gráficos para compartir.