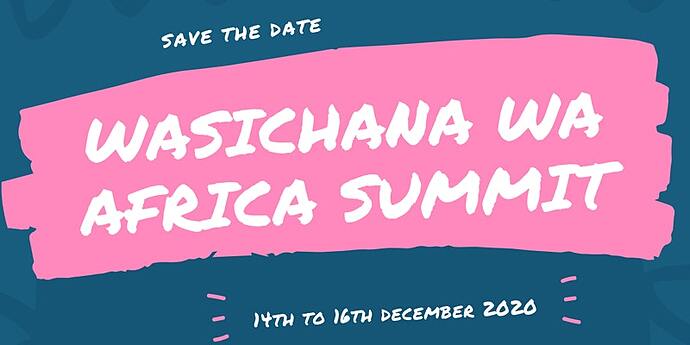 This year's summit will feature girl advocates and leaders from the continent, exploring African solutions by African girls.
About this Event

Date And Time: Mon, Dec 14, 2020, 11:30 AM –Wed, Dec 16, 2020, 3:30 PM CET

Akili Dada is thrilled to invite you to the Wasichana Wa Afrika (WWA) Summit. This year's summit explores African solutions by African girls and will feature a diverse group of girl advocates positively transforming their communities - one initiative at a time. This summit is for you: the girl leader, girls' rights advocate and ally.

We are excited to be part of a movement that is working hard to build a world in which girls CAN and DO thrive. If you are or know of like-minded organizations from across the continent, please send us an email at audrey@akilidada.org.

Register here.

About the organizer

Akili Dada is an international award-winning leadership incubator nurturing a generation of young African women from underserved backgrounds. By selecting from, and building the capacity of some of Africa's most innovative young women change-makers we are meeting the urgent need for both more African women in leadership, as well as the overall need for transformative leadership across the continent.